Free Shipping
On orders over $85.
Pothos 'Green'
Tax included.
---
---
Known for their fast-growing luscious vines. The Pothos plant is a perfect addition to boring office spaces or dark rooms. Surviving in low-light conditions this plant just keeps on going and is excellent at purifying the air. 
Grow Pot Size: 4"
Overall Height Including Grow Pot: 8-10"
Plant Care Level: Easy
Key Benefits 
With lots of bright indirect light and a regular watering routine. The pothos will explode with growth! 
Share with a friend! This plant is easy to propagate. Trim your plants in the spring and gift them to a friend! 
Pothos 'Green' Care Tips
Other Common Names:

Jade Pothos

Binomial Name:

Epipremnum aureum

Care Level:

Easy

Light:

Bright, indirect to low light

Water:

Allow the top 2" of the soil to dry

Pet Friendly:

No
The Pothos 'Green' Story
Where is it from?
The pothos is originally from Southeast Asia
Who is the Pothos 'Green'? 
The Pothos 'Green' is a great beginner plant known for its vining habit.
Good For You!
Pothos are a great addition to any bedroom as it sets the cozy, relaxing mood. Pothos are usually at the top of any air-purifying list. They are great at removing toxins from the air.
Is the Pothos 'Green' the right plant for me?
We love Pothos plants because they are easy to care for and grow quite quickly! They can fill up a space in no time whether that be trailing down a bookshelf, hanging from the ceiling, or covering the entire wall, they are perfect for any space! Allow the top 1-2" of soil to dry between watering. Water thoroughly and remove any excess water. Do not allow the soil to become completely dry.
Pet Friendly: Unfortunately, Pothos plants are not pet-friendly.
Location Suggestions:
The Pothos is perfect for your living room, bedroom, kitchen, and office.
Care Instructions
Light
Bright indirect light to low light.
Water
Allow the top 2 inches of the soil to dry before watering.
Repotting
This can be done every 12-18 months. Choose a pot that is 2" larger in diameter than the original pot.
Soil
Use a well-draining, high organic matter soil mix.
Temperature
Average from 65°F - 75°F
Feeding
Follow a monthly fertilizing schedule when the plant is actively growing. In most cases, this is in the spring and summer. Use a balanced fertilizer - this means a ratio of NPK that is all the same. Ex: 10-10-10.
Grooming
If the plant becomes too long, prune to the desired size and propagate cutting in water or moist soil.
Care
Browning leaves are a sign of far too much sun or not enough water.
General Information About Your Plant
Origin
The pothos is originally from Southeast Asia.
Leaves
The leaves are slightly heart-shaped and solid green.
Toxicity
Toxic. Keep plants away from children and pets.


Free Shipping
On orders over $85.
Customer Reviews
Write a Review
Ask a Question
05/17/2022
Erica C.

United States
Love it!
I'm new to indoor plants so I was excited for this. It was extremely well packaged and arrived on time. I can't wait to see how big and beautiful it gets.
05/17/2022
BloomBoxClub USA
Hi Erica, Thanks for your feedback and for choosing BloomBoxClub USA. We love to hear that you are so happy with your plants and our service. Best, Juan BBX USA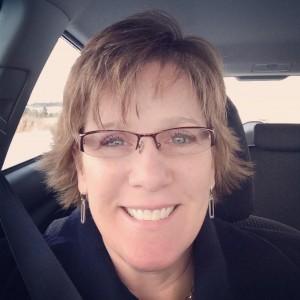 JS
04/22/2022
jennifer s.

United States
Easy Care
Who doesn't love a Pothos! They are so easy to take care of which is perfect for my son in his new house>
04/25/2022
BloomBoxClub USA
Hi Jennifer, We couldn't agree more! Thanks for the rave review. In health, Kelly BBX USA