Pet-Friendly Plants
Add natural beauty to your home while keeping your furry friends safe with pet-friendly plants. These non-toxic options create a worry-free environment for both you and your pets.
Plants & Wellbeing
Become calmer, happier and healthier
More than just decoration, surrounding yourself with plants can help you feel happier, calmer and more vibrant. Caring for a living thing gives us a sense of purpose and encourages us to be more compassionate to ourselves. Learn more about how plant care supports wellbeing via the link below.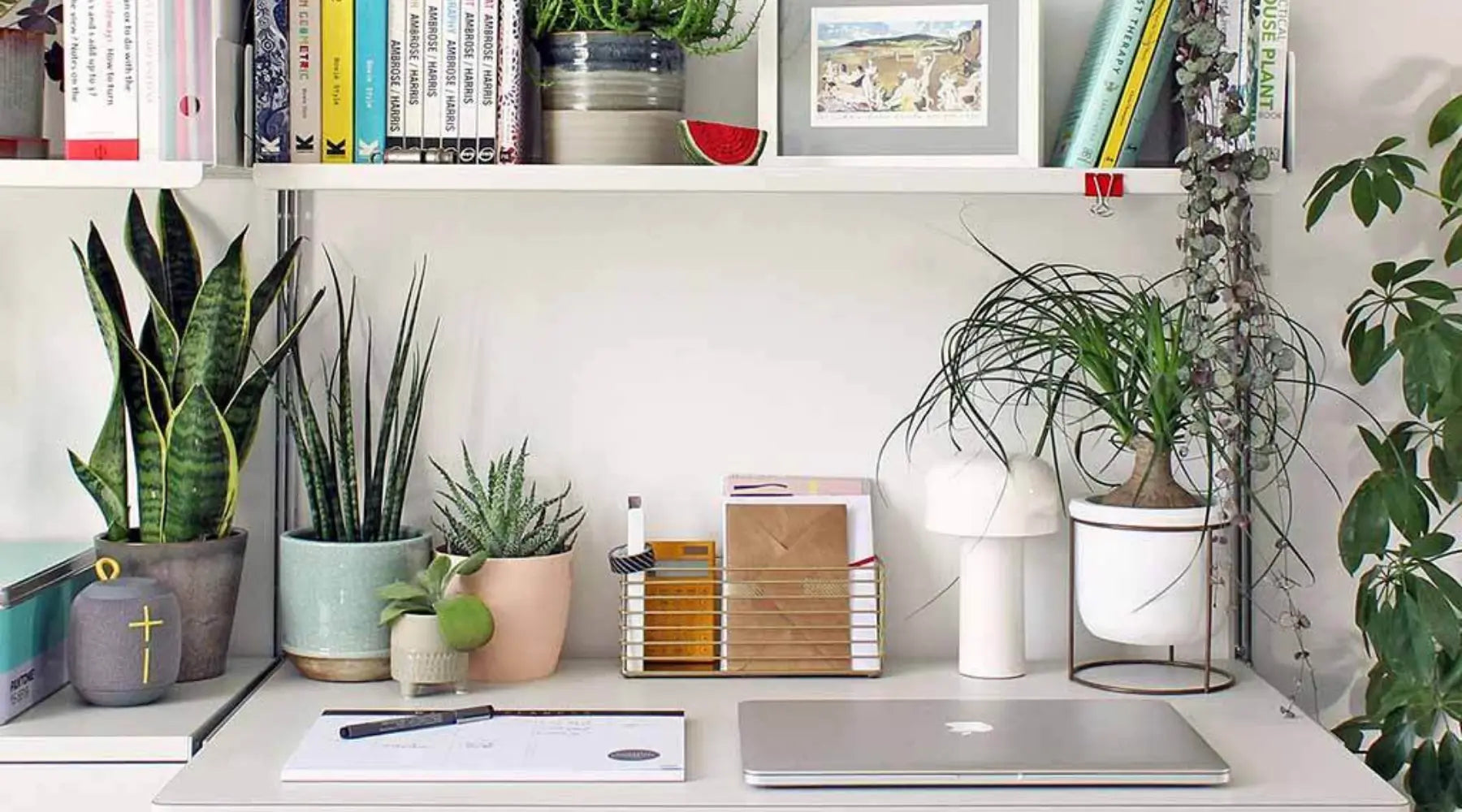 Plants and the Workplace
Create an environment you can thrive in
Bringing nature into your workspace can have a huge impact on your wellbeing at work. We spend a great deal of our lives hunched over computer screens, in environments which are ill-suited to our needs. But plants have been shown to increase productivity and creativity, making us happier and more effective workers.
Online Plant Delivery
Bloombox deliver to homes across the USA
Bloombox Club has been delivering indoor plants across the USA since 2015. Over the past few years, we've sent tens of thousands of plants to customers all over the country. We package in secure, environmentally-conscious material and deliver nationwide using courier firms. For more information please contact us. You can find out why we're not plastic free here.
Free Shipping
All Plant Subscription Box orders, and orders over £80, qualify for free shipping. All other orders have a flat shipping rate of £6.95 across the UK.
PRICE MATCH GUARANTEE
We will match the price of other online plant retailers. If you find the same plant from another e-commerce plant shop at a better price, we will match it.